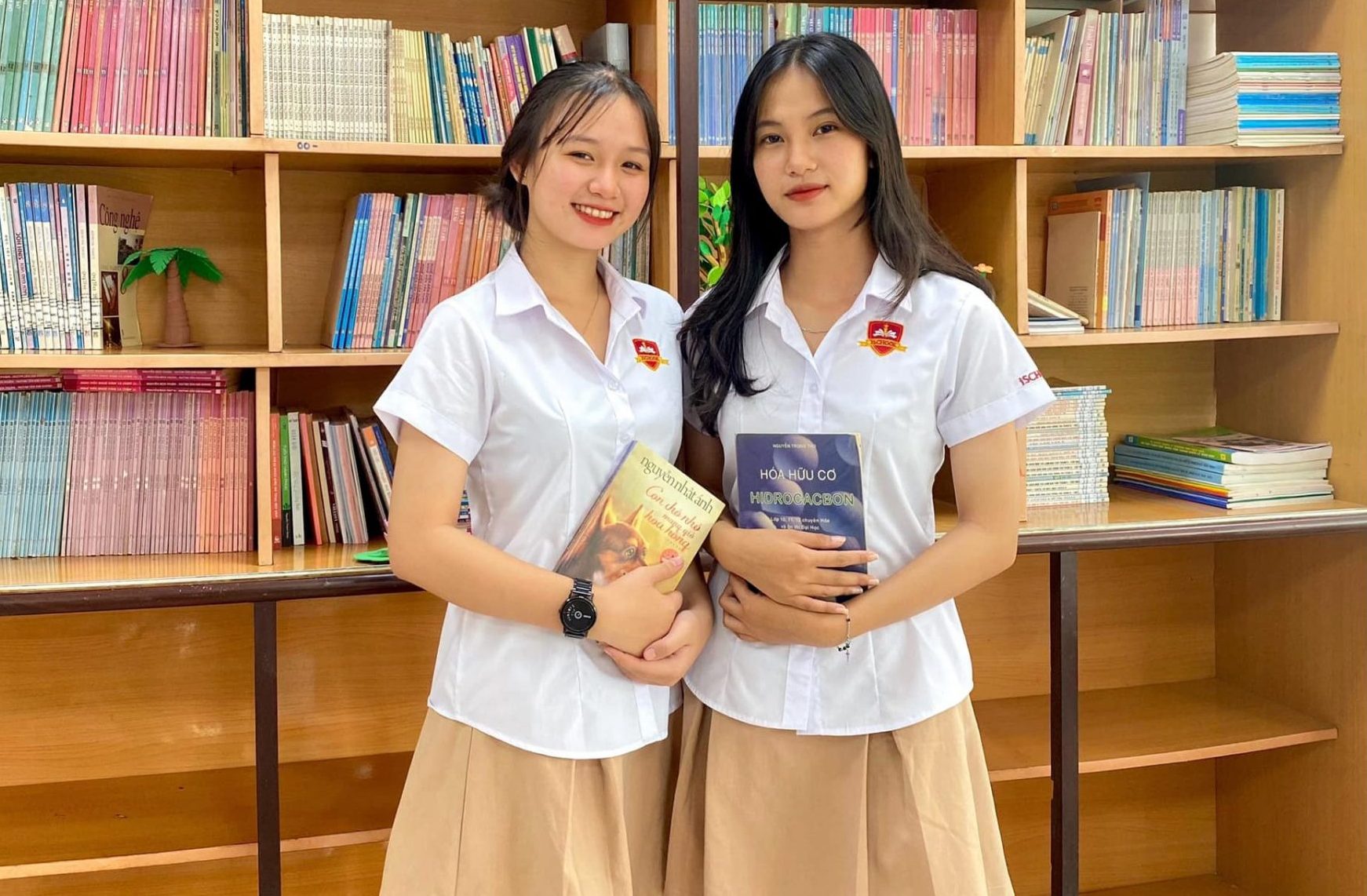 NGUYEN HUE HIGH SCHOOL
Nguyen Hue High School was established in 2000, training many generations of students over the past 22 years. With the aim of providing students with the access to high-quality educational environment and modern facilities, in 2022, Nguyen Hue High School officially joined the International Integration School System (iSchool), offering new opportunities for local students and parents.
The practical learning environment at Nguyen Hue High School maximizes students' personal potential and provides them with comprehensive education. Undertaking its mission, the school believes its graduates will be able to achieve success, control their own future, lead a meaningful life and contribute to the country's development.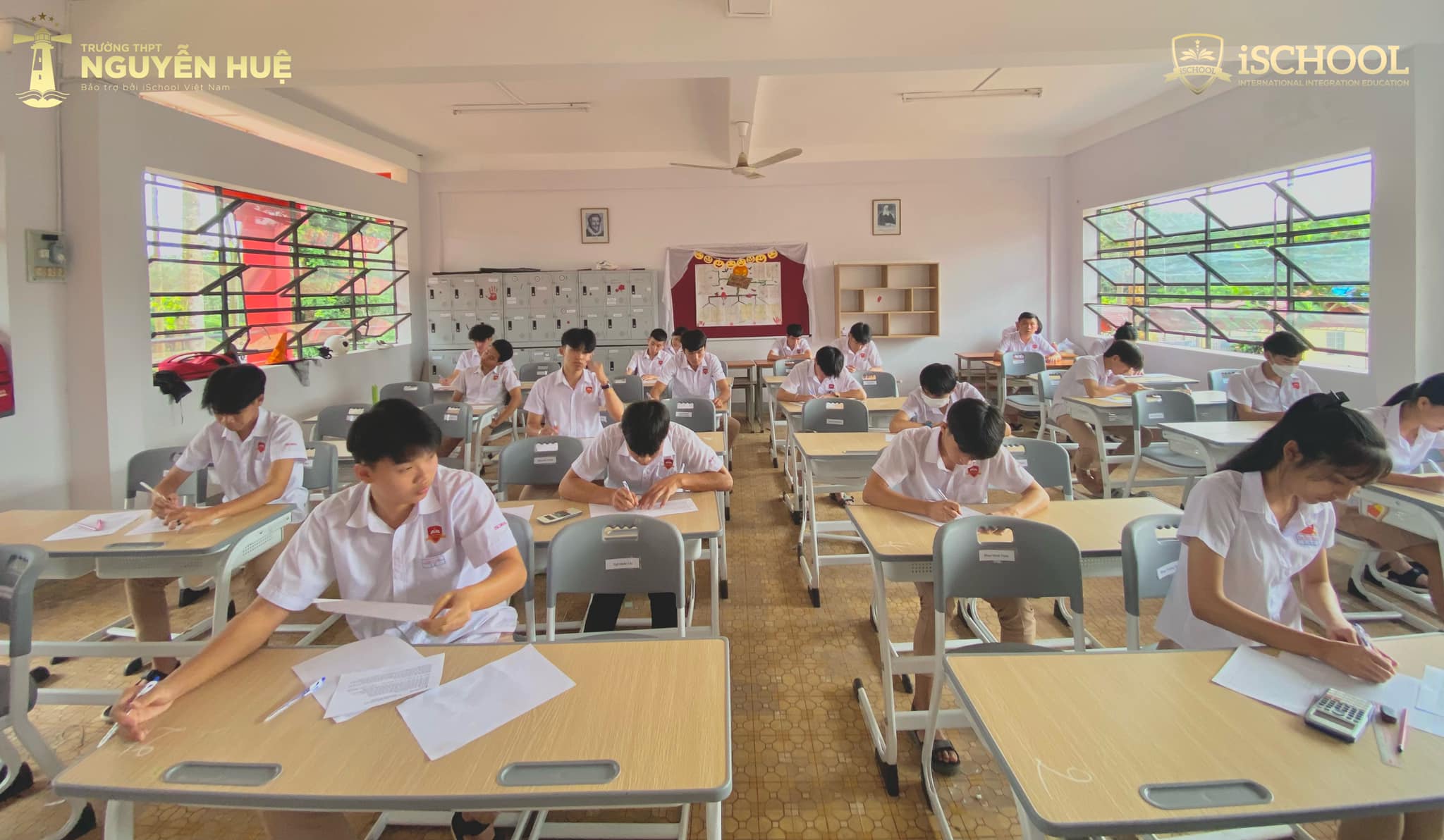 Facilities
The school has modern facilities, with separate classroom section for High school. It is fully equipped with facilities and also has functional rooms that meet study needs, such as computer rooms, music rooms, art rooms, dance rooms, and martial arts rooms. The school library is well-stocked with a variety of books suitable for different ages, and owns a peaceful reading space with ample light.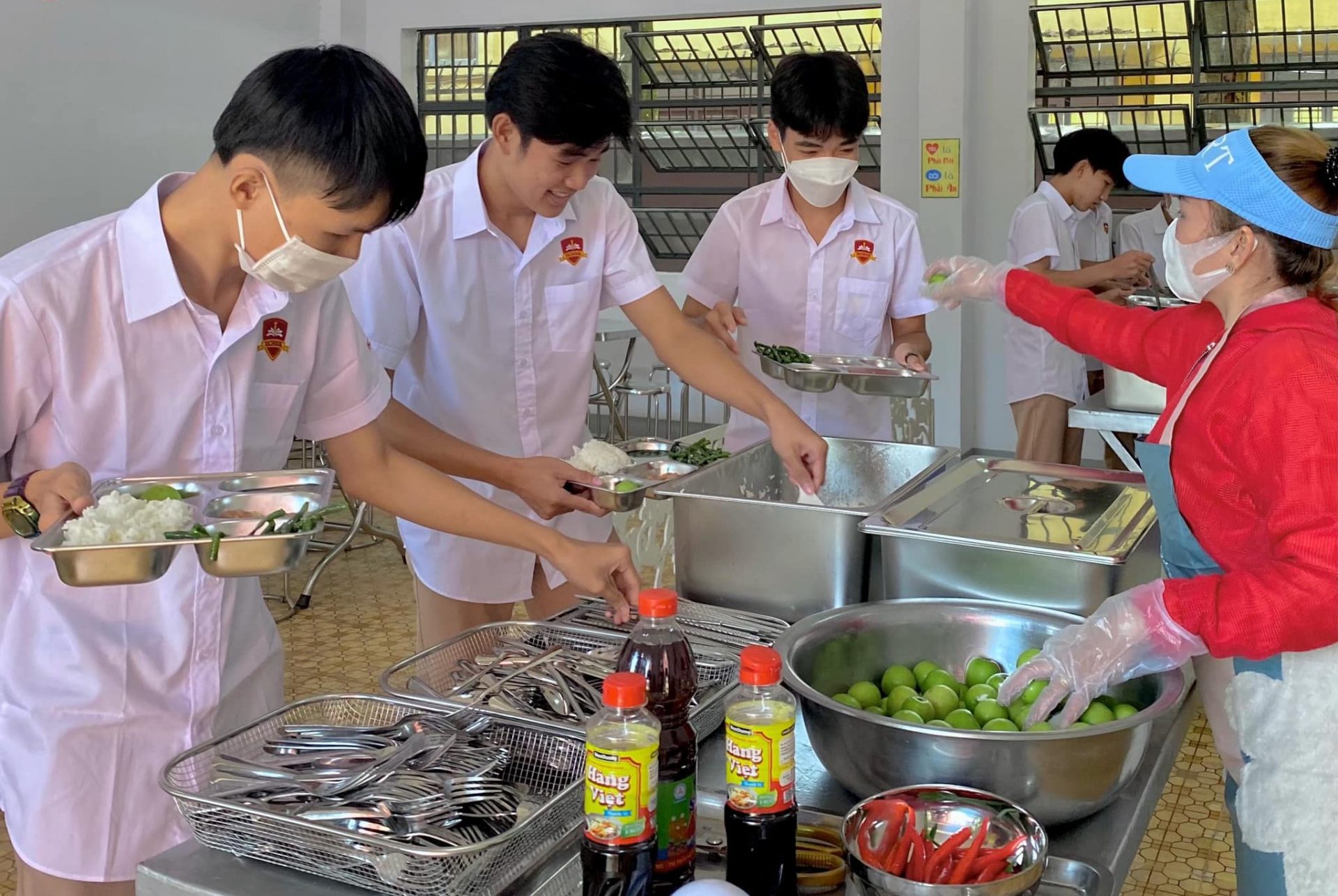 Semi-Boarding Services
To create a peaceful learning and working environment for students and their parents, Nguyen Hue High School provides modern and convenient semi-boarding services. Students will be provided with lunch and recess at the school along with other care services. The one-way meal system meets food hygiene and safety standards, has diverse menus designed according to ages and seasons, and provides necessary nutrients and enough energy for students.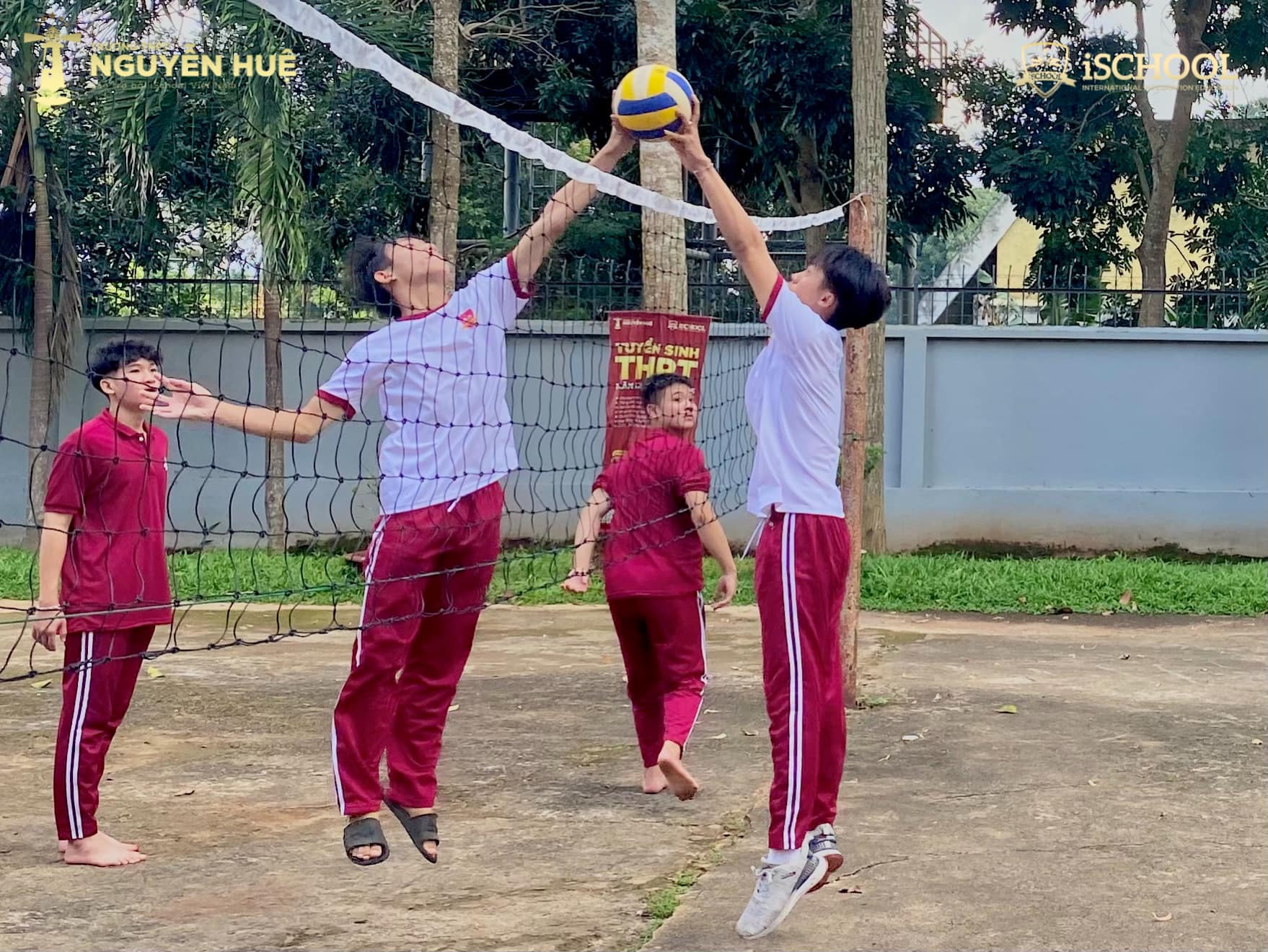 Extracurricular activities
Extracurricular activities are not a mere subject, but a combination of physical activities, communication, and life skills. Regular participation in creative experiencing activities organized by the school is an opportunity for students to develop self-reliance and confidence while they are still in school. "Spring Love," "Fairytale Moon," "Happy Halloween," "Sports Day," "Reading Day" … are some typical extracurricular activities.
Explore iSchool
Select the school you want to visit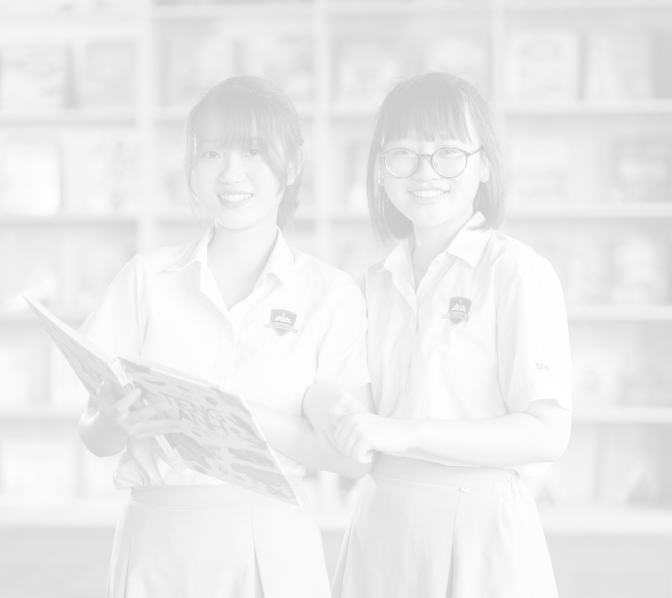 Giai đoạn đầu tôi cũng lo lắng vì Trường mới, có nhiều sự thay đổi trong phương pháp học tập và môi trường. Tuy nhiên, sau 3 tháng cho con theo học tại trường, tôi tự tin với quyết định của mình. Vì ở đây, con được rèn luyện về tính cách tốt hơn và tham gia nhiều hoạt động giúp con tích cực và năng động hơn.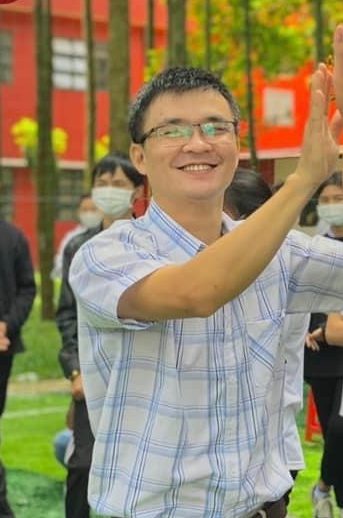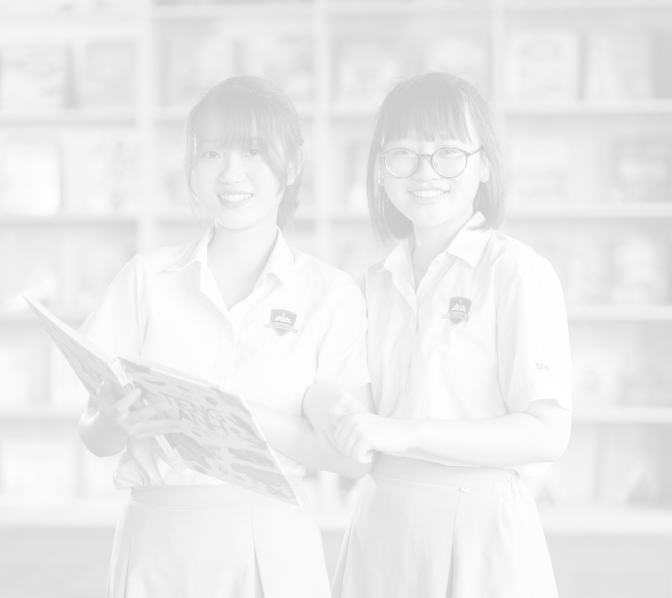 Em rất vui vì được học tại Trường THPT Nguyễn Huệ. Các bạn học sinh rất năng động, Trường tạo cho chúng em nhiều hoạt động hay và thú vị. Đặc biệt, chúng em vừa được tham gia trải nghiệm một chuyến đi tại học viện VJAA, nơi các anh chị tiếp viên hàng không được đào tạo. Em hứa sẽ cố gắng học và trở thành sinh viên Trường ĐH Hoa Sen ạ.