OVERVIEW
iSchool Early Childhood Education program is based on the Ministry of Education & Training program, yet ensures flexibility, creativity, and suitability for an international environment. The program is designed according to practical themes/projects that are relevant to the children's learning and living environment and suitable for the development of each different age group. The themes and projects reflect both local and international cultures and can be repeated and expanded over the years to reinforce and develop the comprehensive abilities of the children.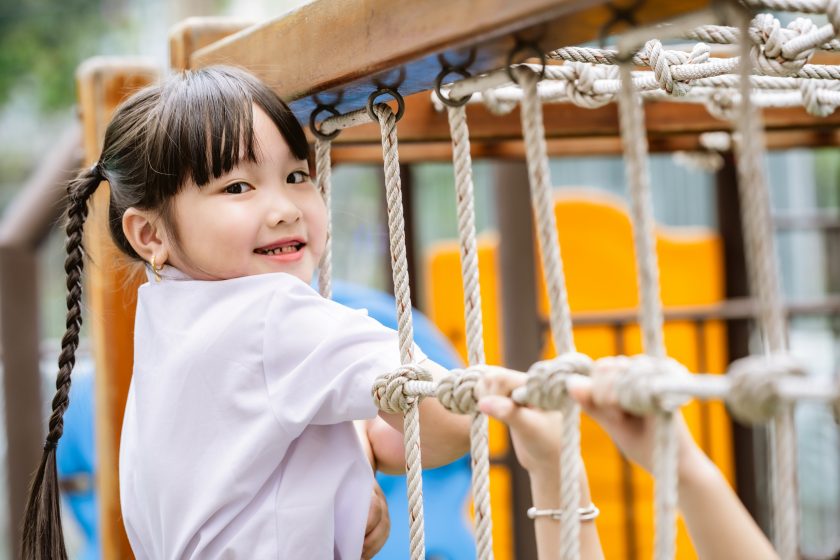 EARLY CHILDHOOD EDUCATION PHILOSOPHY
iSchool education program is built on the philosophy of early childhood education. With the unique characteristics of the brain development, the first three years of life are critical to open up and activate the innate potential of children. If education is carried out during this sensitive period, it will create the deepest impact on a child's life. Learning at a young age not only stimulates, but also changes the structure of the brain, creating a foundation for lifelong learning.
FULL DAY SCHEDULE
Kindergarten – Kindy (3 – 6 years old)
Duration
time
activities
Are from
Arrive
6:45
7:15
30 minutes
Arrival
7:15
7:30
15 minutes
Morning workout
7:30
8:15
45 minutes
Breakfast
8:15
8:30
15 minutes
Circle time
Card shuffling
8:30
9:30
60 minutes
Learn and explore
9:30
9:45
15 minutes
Break
9:45
10:15
30 minutes
Learn and explore
10:15
11:30
75 minutes
Personal hygiene
Having lunch
11:30
14:00
150 minutes
Nap
14:00
14:30
30 minutes
Gentle workout
Card shuffling
14:30
15:30
60 minutes
Snack
15:30
16:00
30 minutes
Learn and explore
16:00
17:00
60 minutes
Dismissal
Duration
time
activities
Are from
Arrive
6:45
7:15
30 minutes
Arrival
7:15
7:30
15 minutes
Morning workout
7:30
8:00
30 minutes
Breakfast
8:00
8:15
15 minutes
Circle time
Card shuffle
8:15
9:15
60 minutes
Learn and explore
9:15
9:30
15 minutes
Break
9:30
10:30
60 minutes
Learn and explore
10:30
11:30
60 minutes
Personal hygiene
Having lunch
11:30
14:00
150 minutes
Nap
14:00
14:30
30 minutes
Gentle exercise
Card shuffling
14:30
15:00
30 minutes
Snack
15:00
16:00
60 minutes
Learn and Explore
16:00
17:00
60 minutes
Dismissal
Duration
sample menu
Are from
Arrive
7:30
8:15
Saigon noodle soup
Lotus seed and pumpkin milk
10:15
11:30
Sautéed shrimps with tamarind sauce
Stir-fried zucchini
Vietnamese garlic chive soup with ground pork
14:30
15:30
Spinach and ground beef porridge
Probi
PROGRAM
AT iSCHOOL
Cambridge Standard English
Nursery:

Pronouncing words correctly according to topics and projects
Pronunciation by phrases, basic communication

Kindy:

Basic listening comprehension, nonverbal & verbal feedback in specific situations.
Able to recognize and name vocabulary learned in a communicative context.

Life skills – Life values

Self Protection Skills
Social and Emotional Intelligence
Good Habits
Problem Solving

Creating Young Entrepreneurs
(Junior Archievement)

First step in career discovery
Understanding the concepts of "Money", distinguishing between "needs" and "wants", understand the meaning of earning, saving and sharing
GALLERY