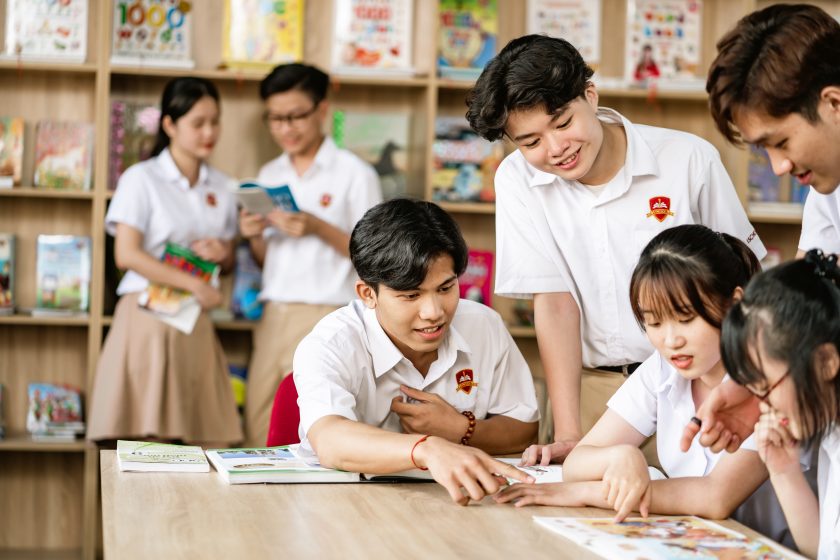 PROGRAM OVERVIEW
Pursuing the mission of educational philosophy of Humanity, Liberal spirit, and people-centered, each school in the iSchool system is a reliable place for comprehensive development for students, orientation for students. become global citizens with high adaptability and integration ability, bringing with them Vietnamese cultural identity and national pride.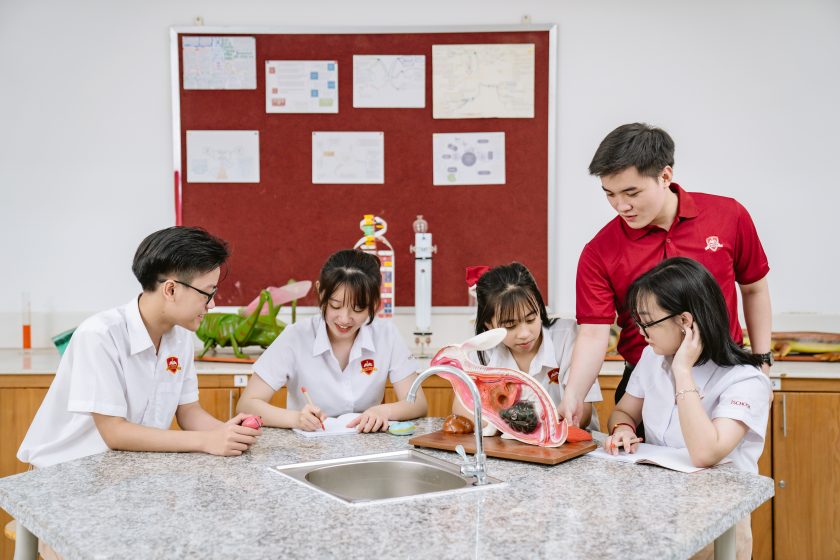 PROGRAM FEATURES
● The content is focused and streamlined, built in the direction of "optimization" to help students master the key knowledge of each grade level.
● Teaching with modern educational methods; through learning projects, experiments, ...
● Students confidently participate in exams and certificates of the Ministry of Education and Training and competitions of the Departments and Branches; Education units.
● Academic results and degrees are recognized and awarded by the Ministry of Education and Training, equivalent to those of public schools.
● Students can learn anytime, anywhere, combining face-to-face learning in the classroom and an online learning platform.
DIVERSE SCHOOL EDUCATION PROGRAM

EXERCISE
SPORT

SEARCH
TALENT

COMPOSED
ART

RHETORIC
ENGLISH

SCIENCE
LIFE

PROJECT
COMMUNITY
Middle School - High School PROGRAM
AT iSCHOOL
JIDGE SCHOOL
HIGH SCHOOL
Cambridge Standard English

Listening to the gist of radio or television programs on current affairs or everyday topics
Can communicate naturally and fluently without preparation on familiar topics
Certificate:

Grade 7: Cambridge KET (Pre-B1)
Grade 9: General IELTS (B1)

Listen to long speeches or lectures, follow and understand complex arguments
Can actively participate in discussions on familiar topics, explain and defend their views in front of friends, teachers and foreigners
Ability to study at university in English-speaking countries in the world
Certificate:

Grades 11 – 12: IELTS 4.5 – 6.0 (B1+, B2)

Life skills – Life values

Self Protection & Self-Serving
Social and Emotional Intelligence
Time Management (Time Management Skills)
Self Awareness and Self Management
Money Management (Money Management Skills)
Communication (Communication and Behavior Skills)
Problem Solving (Problem Solving)
Realizing your true potential

Self Protection & Self-Serving
Social and Emotional Intelligence
Self Awareness and Self Management (Self-Awareness and Self-Assessment Skills, including self-management, emotion management, stress management)
Collaboration (Cooperation skills, including skills to recognize and live with others, empathy skills, communication skills, negotiation skills and teamwork)
Decision Making (Decision Making Skills, including critical thinking, creative thinking, problem solving and decision making)
Research Skills

Creating Young Entrepreneurs
(Junior Archievement)

Identify your educational and career goals by discovering your strengths and interests
Have the necessary skills to manage finances, build a personal brand, and be productive
Discover your interests in business, build the essential foundation of a successful entrepreneur

Have key skills for career direction and future career development
Having a general and comprehensive knowledge of business when having practical experience with building and operating a business
ACTIVITIES PICTURE